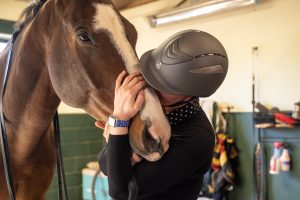 "I had this plan."
I've started conversations (and, I believe, at least one or two blogs!) with those four little words so many times I've lost count. This year, I'm certainly not alone. This is not a piece whining about "woe is me," so let's get that clear from the get-go. I'm healthy. My family is healthy. I have been gifted an amazing life. I have perspective.
But I'm also hard-wired for yearning. If I was a cattle dog, they'd describe me as having a high prey drive. I live in a constant state of hunger for more, more of whatever it is I've turned my focus to at any particular time. On a good day, that's great. On a bad day, that makes me the kind of person who is tempted to chew off her own arm.
Read the rest at The Chronicle of the Horse!