Sporthorse Sales
Available Horses
GRETZKY RV, 2011 KWPN GELDING
Johnson-Elmshorn, 17.3h
"Puck" has been in my life for 6 years, and has developed into an emotionally stable, super fun, well educated Grand Prix horse ready to bring joy and ribbons to his next rider. Regional Champion, High Score Awards, and 8s and 9s galore, with a piaffe and passage tour that is the genuine article.
Puck is an energetic and confident horse who takes pressure like a champion, and is the one who mentors all the young wild and free babies on their first outings around the farm or off property. Puck has been correctly developed up the levels, well maintained by an exceptional veterinary team, travels well, isn't frazzled by external stimuli, and is an absolute riot to live with, with a terrific personality. You will never, ever be bored!
Puck is light to the hand and the same in the snaffle or double. While he is tall, he's slab sided, and mostly legs; I'm 5'10" and you can occasionally see my far leg from the near side. While Puck can absolutely take a joke, and has no malice in his heart EVER, he's a Grand Prix horse, and isn't for a nervous person.
Puck's price has been significantly reduced to find him the right home, and if a youth rider buys him, I'll include a free month of full training board so you can get to know your new rockstar. $125k.
ELLINGTON, 2014 WESTFALEN GELDING
EVERDALE-JAZZ RUBIN, 17.1h
"Swagger" has shown through First Level with both a professional and an amateur to high scores, and could show Second today. With a big personality and swashbuckling good looks, Swagger would love to be your lower level show horse, and would be particularly exciting para dressage horse. $40k.
Traditional sale video:
Para dressage video (rider is able bodied but focused on the demands of the Grade 1-3 tests):
Raapunzel – The horse so nice we've sold her twice
2010 RPSI Mare
Congratulations to Phoebe AND Patricia – we're delighted this wonderful lady gets to stay in our program!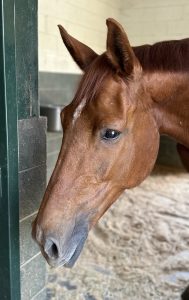 Ellington – Gentleman Rising Star
2014 Westfalen Gelding
Everdale-Jazzmine/Jazz Rubin
Black/bay, 17.1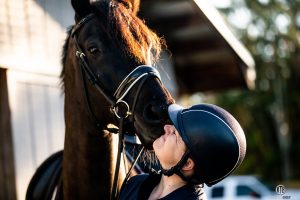 SOLD! Congratulations to Sara!
Johnny Road – Fun Fun Fun Future FEI Horse With A Great Personality!
2009 Imported GOV Gelding
Johnson-Roadster-Donnerhall
Chestnut, 17h
SOLD! Congratulations to Cynthia!
Kilkelly All's Well – Charming and Worldly, Schooling Second Level
2003 Irish Sport Horse Gelding
Bay, 16.3h
SOLD! Congratulations to Mandy!
Fairvoya S – serious eventing talent
2010 KWPN-NA Mare
Gray, 16h
SOLD! Huge congrats to Natalie!
Ellegria – International Grand Prix Schoolmistress With A Heart Of Gold!
2001 Imported Westfalen mare
Ehrentanz I-Philipo
Chestnut, 16.2h
SOLD! Congratulations to Eliza!
Dorian Gray – Gorgeous, Fun Future Grand Prix Superstar
2008 Imported KWPN Gelding
Sydney-Haarlem
Gray, 17h
SOLD! Congratulations!
De L'Amour – Confidence Builder With Wonderful Looks!
2007 Imported Oldenburg Mare
Diamonit-Saint Helen/Sandro Hit
Bay, 16.1h
SOLD! Congratulations to Barbara!
Utopian
2001 Dutch Warmblood Gelding
Gray, 17h
Sold! Congratulations to Leslie.
Smooth Rider, "Odin"
2001 Warmblood Gelding
Bay, 16.1 h
SOLD! Congrats to Jackie!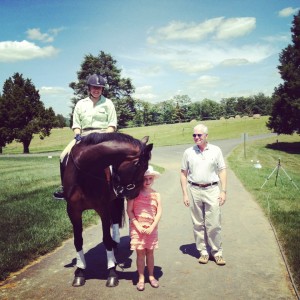 Please contact Lauren for more information on any of these horses, or on selling your horse with Lauren.