Sporthorse Sales
Available Horses
GRETZKY RV, 2011 KWPN GELDING
Johnson-Elmshorn, 17.3h
Are you a confident kid or pro who wants to win the U25? This is your guy. Piaffe and passage talent for days! Shown through I2 with excellent marks and making his Grand Prix debut shortly. Everything from the test is right there, so spend a year making it yours and have TONS more time than you would with an old schoolmaster for the same price.
"Puck" has been exquisitely maintained and in a professional program. He's the responsible adult in turnout, hacks alone or in a group, and won the 2020 Region 1 Championships at Third Level. He'll crack you up every day with his big personality, and is light to the bridle in spite of his size. $225k, Loxahatchee FL.
DIEGO, 2019 WESTFALEN GELDING
Da Vinci Code-Real Diamond, 16.1h
Diego was purchased from the Verband auction last summer by his professional rider owners, and has been beautifully developed into a lovely young man. Petite and balanced, with a charming character and excellent x-rays, this is exactly what all us professionals want our amateur students to buy and make into a stellar FEI horse with a big heart. This one won't last long! $70k, Loxahatchee, FL.
Ellington – Gentleman Rising Star
2014 Westfalen Gelding
Everdale-Jazzmine/Jazz Rubin
Black/bay, 17.1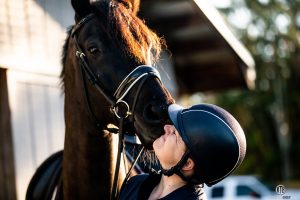 SOLD! Congratulations to Sara!
Johnny Road – Fun Fun Fun Future FEI Horse With A Great Personality!
2009 Imported GOV Gelding
Johnson-Roadster-Donnerhall
Chestnut, 17h
SOLD! Congratulations to Cynthia!
Kilkelly All's Well – Charming and Worldly, Schooling Second Level
2003 Irish Sport Horse Gelding
Bay, 16.3h
SOLD! Congratulations to Mandy!
Fairvoya S – serious eventing talent
2010 KWPN-NA Mare
Gray, 16h
SOLD! Huge congrats to Natalie!
Ellegria – International Grand Prix Schoolmistress With A Heart Of Gold!
2001 Imported Westfalen mare
Ehrentanz I-Philipo
Chestnut, 16.2h
SOLD! Congratulations to Eliza!
Dorian Gray – Gorgeous, Fun Future Grand Prix Superstar
2008 Imported KWPN Gelding
Sydney-Haarlem
Gray, 17h
SOLD! Congratulations!
De L'Amour – Confidence Builder With Wonderful Looks!
2007 Imported Oldenburg Mare
Diamonit-Saint Helen/Sandro Hit
Bay, 16.1h
SOLD! Congratulations to Barbara!
Utopian
2001 Dutch Warmblood Gelding
Gray, 17h
Sold! Congratulations to Leslie.
Smooth Rider, "Odin"
2001 Warmblood Gelding
Bay, 16.1 h
SOLD! Congrats to Jackie!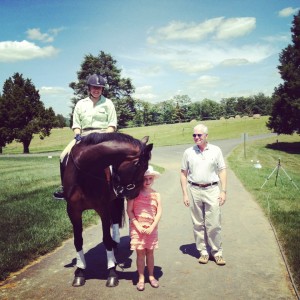 Please contact Lauren for more information on any of these horses, or on selling your horse with Lauren.