Ellington – Gentleman Rising Star
2014 Westfalen Gelding
Everdale-Jazzmine/Jazz Rubin
Black/bay, 17.1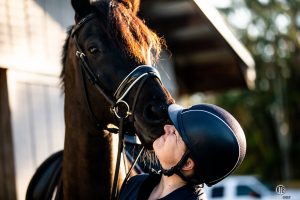 SOLD! Congratulations to Sara!
---
Escándalo JB – Petite Powerhouse
2009 Imported PRE Gelding
Chestnut, 15.1h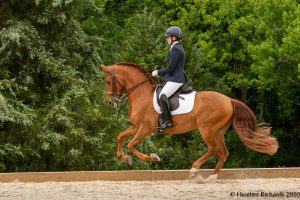 A pocket rocket! Schooling the Prix St. Georges work with piaffe started. World-class gaits (and incredible hair!) for the ambitious Junior or Amateur rider to bring up the levels. Email Lauren to learn more.
---
Ellegria – International Grand Prix Schoolmistress With A Heart Of Gold!
2001 Imported Westfalen mare
Ehrentanz I-Philipo
Chestnut, 16.2h
SOLD! Congratulations to Eliza!
---
Johnny Road – Fun Fun Fun Future FEI Horse With A Great Personality!
2009 Imported GOV Gelding
Johnson-Roadster-Donnerhall
Chestnut, 17h
SOLD! Congratulations to Cynthia!
---
Dorian Gray – Gorgeous, Fun Future Grand Prix Superstar
2008 Imported KWPN Gelding
Sydney-Haarlem
Gray, 17h
SOLD! Congratulations!
---
De L'Amour – Confidence Builder With Wonderful Looks!
2007 Imported Oldenburg Mare
Diamonit-Saint Helen/Sandro Hit
Bay, 16.1h
SOLD! Congratulations to Barbara!
---
Kilkelly All's Well – Charming and Worldly, Schooling Second Level
2003 Irish Sport Horse Gelding
Bay, 16.3h
SOLD! Congratulations to Mandy!
---
Fairvoya S – serious eventing talent
2010 KWPN-NA Mare
Gray, 16h
SOLD! Huge congrats to Natalie!
---
Utopian
2001 Dutch Warmblood Gelding
Gray, 17h
Sold! Congratulations to Leslie.
---
Smooth Rider, "Odin"
2001 Warmblood Gelding
Bay, 16.1 h
SOLD! Congrats to Jackie!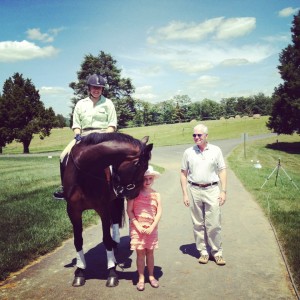 Please contact Lauren for more information on any of these horses, or on selling your horse with Lauren.