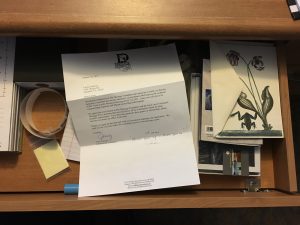 I went to groom for Carol Lavell when I was 22. I had done Young Riders, I had done the U25 Championships, and I thought I was quite the fancy thing. She offered me cash, which I took, of course, but I also asked for two lessons a week to be included in my salary. In my first lesson, I brought my Grand Prix horse. Carol and I worked on steering, mostly at the walk, because she said I didn't know how, and how could I move on to the big things until I could turn at the walk?
Humbling, to say the least. Carol had that tough, no-nonsense New England way about her, too. While she was never mean, she certainly did not give a whole lot of a damn about my feelings. We got along swimmingly because, little egotistical thing that I was, I was still a good soldier, and I think Carol appreciated that about me, because soon not only did I get to ride my own horses in my own lessons, but I got to ride some of her young horses as well.
Her lessons were intense. Carol was a true genius, which meant that her brain operated at a rate of speed that even my fairly bright one could hardly keep up with. She was extremely thorough in all things, including the precise order and manner in which she wanted her horses groomed and tacked, and that she wanted her day to flow. That precision, that thoughtfulness behind everything she did, were really my first lessons in care at the international level, and I've held to some of those ideas in the barn still today.
Read the rest at The Chronicle of the Horse.