Arena Rental for Open Schooling, and More Winter Opportunities!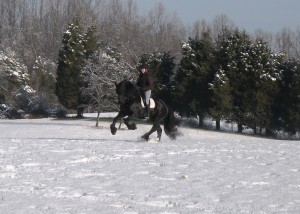 Want to get out of the winter weather? We're making our oversized, lit, mirrored indoor arena with dust-free footing available to rent for open schooling this winter! For just $20/rider, you can get out of the cold and keep your riding going. Sign up on Strider, and then secure your slot on Time Center. It's as simple as that!
This is one of our many winter riding opportunities available between now and mid-April. We also have stalls available for board-only, part training, full training, and even could make dry stalls available for a multi-horse owner or trainer. Camp is back! Winter Teaching Weekends with head trainer Lauren Sprieser are back! And so, so many more fun ways to keep advancing towards your 2021 goals in a safe and healthy way. Read all about 'em in our December e-newsletter, and sign up to have it delivered right to your inbox!