Virtual Cocktail Party Series continues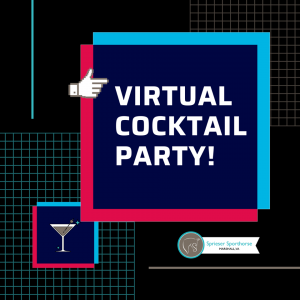 Our Virtual Cocktail Party series continues! We've got some great up-and-coming meetings on the docket: click here to see them all! We're talking to top competitors Emily Donaldson and Alice Tarjan about the decision to go pro versus staying an amateur; another great chat with Grand Prix dressage rider Lauren Chumley about teaching flying changes; nutrition for both equine and equestrian alike; and all things contracts with attorney Beth Clarke.
We're coming to the end of the series, but all are available – more than 30 videos! – on-demand to members of the Sprieser Sporthorse Elite Club. Click here to learn more about the Club, and to sign up!