2002 NAWPN-HARNESS GELDING, PATIJN-KORIENE/FARAO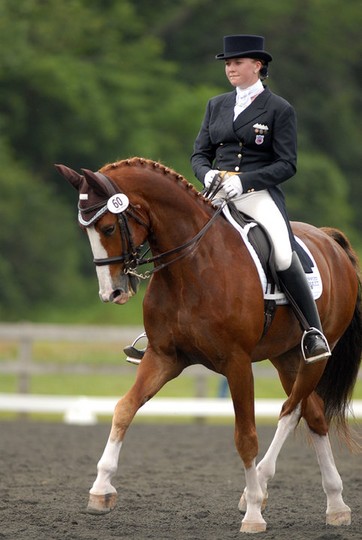 There was just something about him, this weird little Dutch Harness Horse colt who came to Lauren as a coming three-year-old. He had funky conformation, a wickedly hot nature, and a big, cart-horse trot, but he made Lauren believe there was greatness in him.
He was right!
"Midge" had a great FEI career with Lauren, including winning the 2010 BLM Prix St. George Senior B Finals, 4th at the 2012 Developing Horse Grand Prix, and scores to 68% at Senior Grand Prix, before an injury ended their time together. After a lengthy recovery, Midge was given to Lauren's longtime friend and client Liza Broadbent, and they are making their way up the levels together.