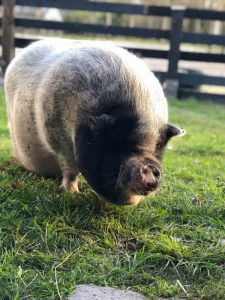 I love coming to the Wellington area every winter, but there are some things about living here, and living in Florida in general, that are … unique. We've made a little game of some of the wackier things we've seen. First one to 1,000 points wins!
One point for each sighting of the following creatures: alligator, river otter, iguana. Five bonus points if they're crossing a road. Ten points if they're making sweet, sweet Florida critter love. (Best place for iguana sightings: Southern Boulevard.)
One point for every Olympian seen shopping at Publix. Ten for every Olympian seen dining at Agliolio, Kontiki or Oli's. Twenty for every one seen dining at JoJo's, Brooklyn Bagel or La Fogata. And 50 for every one seen at Boonies.
If you see an Olympian at any restaurant, 10 points if you get to sit in their chair when they leave.
Read the rest at The Chronicle of the Horse!