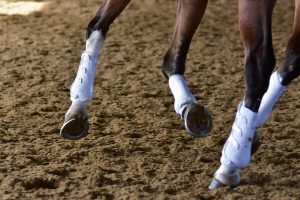 Barns are reopening their doors, clinics are being scheduled, and shows are starting to creep back onto the calendar. But whether showing is a thing you're going to participate in or not, and whether you're a beginner or an international level rider, there's a huge opportunity to make the most of time out of the show ring and practice basic skills. I had Olivia Lagoy-Weltz, Katherine Bateson-Chandler, Sabine Schut-Kery and Becca Hart on my little Virtual Cocktail Party show recently, and I asked them what they were up to with their horses, with so much up in the air on their Olympic trajectories. The things they talked about resonated not just with me, as someone working towards their level, but also as someone who teaches riders of all levels.
Here are some questions we all should be addressing, from green to Grand Prix.
Read the rest at The Chronicle of the Horse!