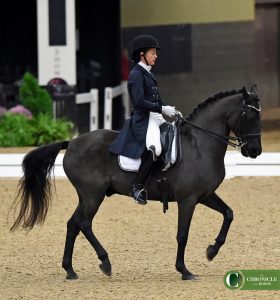 If money were no object, many of my amateur students would have multiple horses, all in full training, so they could come to the barn and enjoy their horses and riding without worrying about the trials and tribulations of farm ownership and of taking care of their own animals. Things like well pumps (which exclusively break at 2 a.m.), fence boards (which exclusively break above 90° or below 20°) and our favorite Flesh Wound of Unknown Origin are all hindrances to any rider's plan, and most of those come off the table when your horse is in a training program.
But I've got a few students who would keep their horses at home or in a boarding stable anyway because they truly enjoy all the good parts about having their horses close at hand. And here in the real world, training is expensive, and that's not an option for everyone. Over the years I've had, and continue to have, many students who not only keep their horses at home or in a boarding program, but also bring them up the levels to compete with success at FEI. Their stories are all different, but they have some commonalities.
Read the rest at The Chronicle of the Horse!