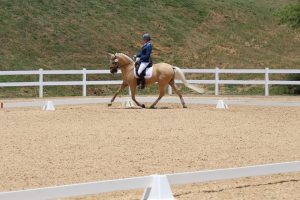 After the relative ease of running a schooling show at our own farm a few weeks ago, my team and I decided to brave the first recognized dressage show in Virginia: Dressage At Lexington, a big, long and prestigious show that normally marks the end of our summer competition season. This year it was the beginning, and it meant hot weather and a bit of anxiety about competition rust, not to mention, um, COVID.
But with good judgement, fantastic facility and competition management, and a clear plan in place, we had an extraordinary show. Here's what we learned.
Read the rest at The Chronicle of the Horse!