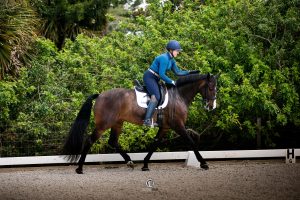 Hello. It's October. You haven't heard from me since the end of August. I'm fine; nothing's happened of note. I'm just… nowhere.
The hours are long right now. I'm pulling long days and longer weekends. And as an extrovert who recharges by socializing with others, having no time to do so has left me feeling a bit gray. Nothing serious. No one's dying. I'm old enough and wise enough to know that this will end, and that's a comfort. But I'm just nowhere.
Read the rest at The Chronicle of the Horse!