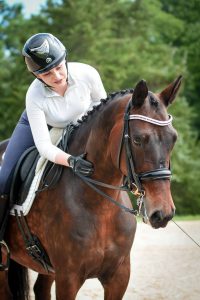 While show season is winding down, our educational events are just heating up! Join us in July and August for these great opportunities to learn
July 18-19 and August 29-30: Dressage Clinics with US Olympian Michael Barisone. Michael joins us monthly for two days of fun and focused world-class training, with horses from green to FEI. EventClinics.com has the info for July and for August.
July 26-27: Saddle fitting appointments with Advanced Saddle Fit's Colleen Meyer. If you're in the market for a new dressage, jump or AP saddle, or if you'd like your fit evaluated by the industry's best, email Lauren to secure an appointment.
August 5: A clinic with Beth Haist of The Horse Of Course on bits and bit fitting. Beth has decades of experience fitting horses from the grassroots to the international Grand Prix ring. She'll be joining us for a lecture on fit and effectiveness, and then be available for private consultations with your horse. Join us for just $20 for a fantastic education! Sign up on EventClinics.com.
August 18: Groundwork for Riders with USDF Bronze Medalist Sarah Drew. Sarah teaches a fantastic and clear way to help form a better partnership with your horse on the ground that transfers over to your rides. Our students AND trainers love what Sarah has taught us, and we're delighted to have her back! Go to EventClinics.com to sign up.
Hope to see you on the farm!