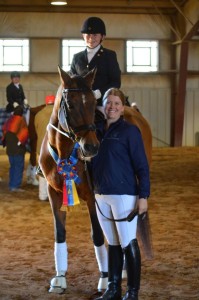 A friend of mine lost her horse recently. He was older, and he died in the way we all dream for those we love—out in the field with his friends on a beautiful day, healthy and sound and full of life. And then gone, in an instant.
That doesn't make it much better, of course; just because it's a far cry from the slow decline and the tough choice doesn't make it easy, just ever so slightly easier.
This horse had had an excellent competition career, but you'd probably never heard of him, or at least not heard much about him. But that wasn't the thing that made him extraordinary. He'd brought countless young people up the levels. He gave his riders the big horse feeling for the first time. He taught them. He humbled them, often rather a lot. He made them.
Read the rest at The Chronicle of the Horse!