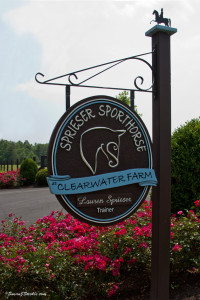 A month ago, Sprieser Sporthorse turned 8, and with all our successes at the Region 1 Finals, all the clinics and lessons and just running around doing what we do, I forgot to post something to celebrate.
Today, I ran a few numbers. In 8 years, the team and I have:
– finished four horses to Grand Prix, two from scratch
- finished an additional 4 more to Prix St. Georges, all from scratch
– put riders on three NAJYRC teams (including one Team Gold)
– sent riders to 10 USEF National Championships
– helped 3 riders earn their USDF Silver Medals, and 8 earn their Bronze
– taught clinics in 5 states and 2 countries
– published 7 articles in 4 national magazines
– sent 2 students to the Rolex 4*
– qualified riders from Training Level to Grand Prix; Open, AA and Jr/YR; at the Region 1 Finals and BLM Finals every year
– and helped countless horses and riders, from the grassroots to the international levels; in dressage, western dressage, eventing, foxhunting, endurance, hunter/jumper, Pony Club and driving; ponies to drafts, imported warmbloods to rescues; free to six-figures; Mustangs, Arabians, Saddlebreds, Thoroughbreds, Freisians, PREs, Tennessee Walkers, and so, so many more, and each has been a JOY.
It's been an amazing journey. Here's to the next eight, and beyond!