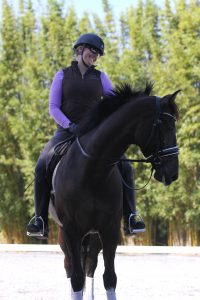 Hello, friends. In October of 2017, my top horse, the 9 year old Dutch gelding Danny Ocean, underwent lifesaving emergency colic surgery, and later developed a complication that is requiring a longer hospital stay and expensive treatment. Shortly after surgery, I learned that I didn't have sufficient insurance coverage to pay for any of it. Never in a million years would I have let Danny go for want of surgery coverage, but this realization has made my life a lot harder. To help pay for this lifesaving surgery, I'm hosting an online auction, with items and services graciously donated by the equestrian community.
See those items here! The auction runs from 12p Sunday, November 19 to 6p Monday, November 27, EST.
If you want to help directly, you can contribute via PayPal here.