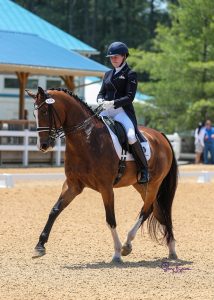 I'm writing this blog from my couch, where it is a delightful 72 degrees. I have an iced coffee, some office work and a leisurely Monday afternoon ahead of me. I am just home from teaching a clinic in Texas, where the high each day was 102. It's been marginally cooler here in Virginia, but not by much during our recent heatwave.
We could talk about global warming, but it's not like summertime in Virginia was a balmy experience before humans started humaning. It's hot here. It's sticky here. It's certainly not going away. So, we plan accordingly.
Read the rest at The Chronicle of the Horse!