Technology is all over the horse world now – new and better vet diagnostics and treatments, virtual lessons, wearables; you name it, and someone's trying to make it, or improve it, with modern tech. Here at Sprieser Sporthorse we use all sorts of great tech to make our lives run easier, and here are a few of my favorite things this year.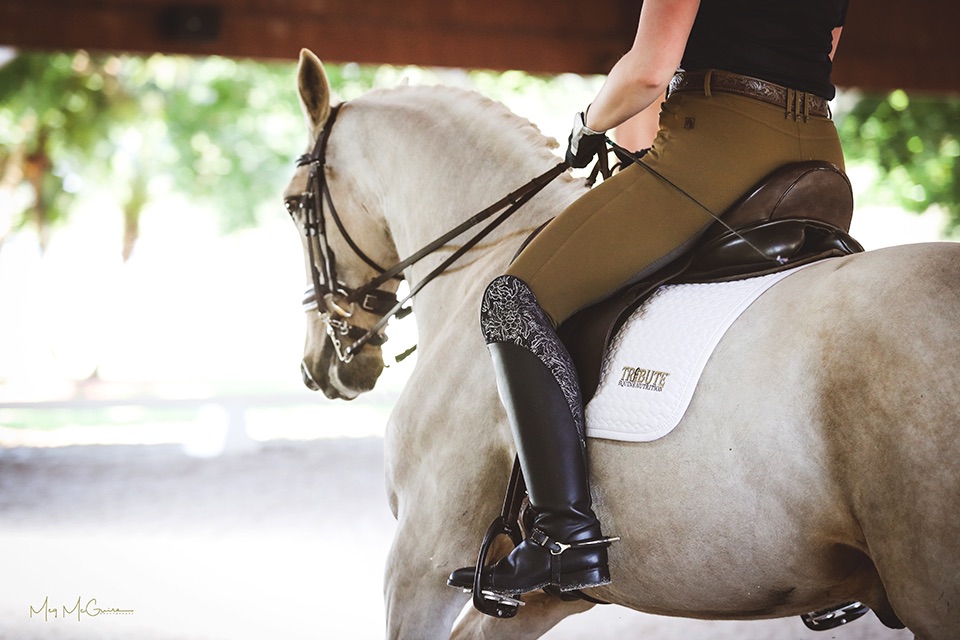 In The Barn: Horse Report System 
We run a HUGE program, with as many as 24 horses in full training at any particular time, some long term and some short, and in two locations – Virginia and Florida. It's a huge amount of cats to herd, and so having all our horse health records in one spot, accessible from anywhere in the world, is critical. But we've used every barn management system in existence and found them all to have problems and challenges.
Then we were introduced last year to Horse Report System. Initial set up of each horse takes time, of course, but not nearly as much time as other systems have taken us. And once the horse is in the system, it's a breeze. We can bulk-add appointments like vaccines and dewormer, make notes about what vet work was done to each horse and when with just a few clicks, and not only upload receipts and vet notes but also search them by keyword.
And there's SO many functionalities, way more than we use in our program. Users can make notes on each horse's workouts, upload test or show results, even see a horse or stable's activity in calendar form (a great way for looking at the big picture!)
We just love it, and there's a 30-day free trial you can take advantage of. We use HRS all the time, especially because it's a great way to organize our documents, like our before and after photos, as well as the docs we need at horse shows like coggins and vaccination reports. Speaking of…
At The Shows: Horse Show Office
COVID made us all turn to online-only show entry systems. That's great, but the systems that are unwieldy or, even worse, charge a substantial fee to use them? Utter nonsense. Kevin Bradbury's Horse Show Office is by far the best option I've used to enter recognized shows. I don't need to have an account set up; I can just enter my horse's USDF number and I'm halfway home. Uploading coggins, signature pages, etc is a breeze. And I've yet to pay a fee, probably because I can pay by e-check or PayPal rather than having to use a credit card (and forcing a 3% fee on someone).
From show management's perspective, I'm told by the best organizers in the business that HSO is also vastly superior to anything else out there, and I'm sure it's a relief for organizers to be able to just use one company, rather than accept entries on one system and then put out show results on another.
I hope that all our local shows (hint hint) consider switching over to HSO. It's a much, MUCH easier experience for everyone around, and I'm sure they'd appreciate more complete entries… wink wink, nudge nudge.
In The Arena: Pivo
COVID also made me get serious about virtual lessons, both offering them and taking them. We're challenged in the more rural parts of the world by the speed of our internet access, but that wasn't my initial problem: I'd put a thousand bucks into a certain VERY expensive French system that I couldn't get to work in my arena, with beacons and watches and all sorts of moving parts that didn't seem to want to reliably talk to one another. I tried FaceTime, which is easy enough, but just not designed for that purpose, so the quality can get janky.
I'd owned a Pivo for a while to try and record my rides, and sometimes it's a champion and sometimes it's not (my Pivo was obsessed with a palm tree in Florida that really does not look anything like a horse, and sometimes it would pull an Exorcist in front of the arena mirrors and spin around). But I had someone ask to be taught a virtual lesson via their Pivo… and a love affair was born.
Bang for your buck-wise, it's the superior system. The compression algorithm of the video quality is just as good as the more expensive systems, but set up is SO much easier (just put the thing on your tripod, click in your phone, press a few buttons and you're good to go). And whereas sometimes in just recording a video the Pivo can get lost in the woods (or the mirrors, or the palm trees), when teaching a lesson via Pivo, the instructor can take over the robot and control it. I had a lesson with Ali at the last show, in the warmup arena, with multiple horses in the space, and she just took over the robot so she could follow me with it herself. Amazing! And it's just $150 – WAY better than anything else on the market doing the same thing.
Now if only we could invent some tech to remind me to half halt more and to stop doing that weird thing I do with my right foot!