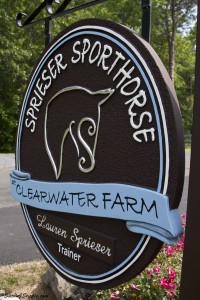 We're celebrating nine years of dressage excellence! 
Join us for a day of riding demonstrations, farm tours and education at Virginia's premier dressage training facility! USDF Gold, Silver and Bronze Medalist Lauren Sprieser; USDF Silver and Bronze Medalist Lisa Hellmer; and USDF Silver and Bronze Medalist Natasha Sprengers-Levine will demonstrate top-notch dressage training from green to Grand Prix, as well as Pas de Deux, Grand Prix Freestyle and Cavaletti exhibitions. And take a tour of our world-class 135-acre training facility to see why we're the first choice for exceptional dressage training.
No charge for admission! Event sponsored by Tribute Equine Nutrition, Ucleke Equine and Shapley's, with free gifts for all attendees!
November 19, 2016
10a-2p
10:30a – Pas de Deux Demonstration
11a – Bringing Young Horses Up The Levels
12:30p – Grand Prix Freestyle Demonstration
12:45p – Feeding The High Performance Athlete
1:30p – Cavaletti for Cross Training (And Fun!)
Questions? Email Lauren to learn more.