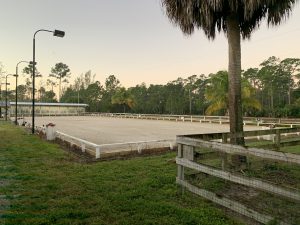 Greetings from Florida, where my team is safely ensconced. We had a boring drive down—my favorite kind—and the horses arrived safely. We're all settled in, we're riding, we're working, we're juggling the holidays and the persistent rain days, and we're absolutely ready to go… but don't really have anywhere to go.
This is my longest Floridian winter: four months, as opposed to our usual three. My clients wanted to stay longer, so we're staying longer. It meant we got here before Christmas, so by the time the horses were settled in, it was holiday-palooza, so they had an inconsistent work schedule all of last week. But everyone feels good, and the plan for the season is coming together.
Read the rest at The Chronicle of the Horse!