2019 KWPN-NA FILLY, VITALIS-FIENNA/SIR SINCLAIR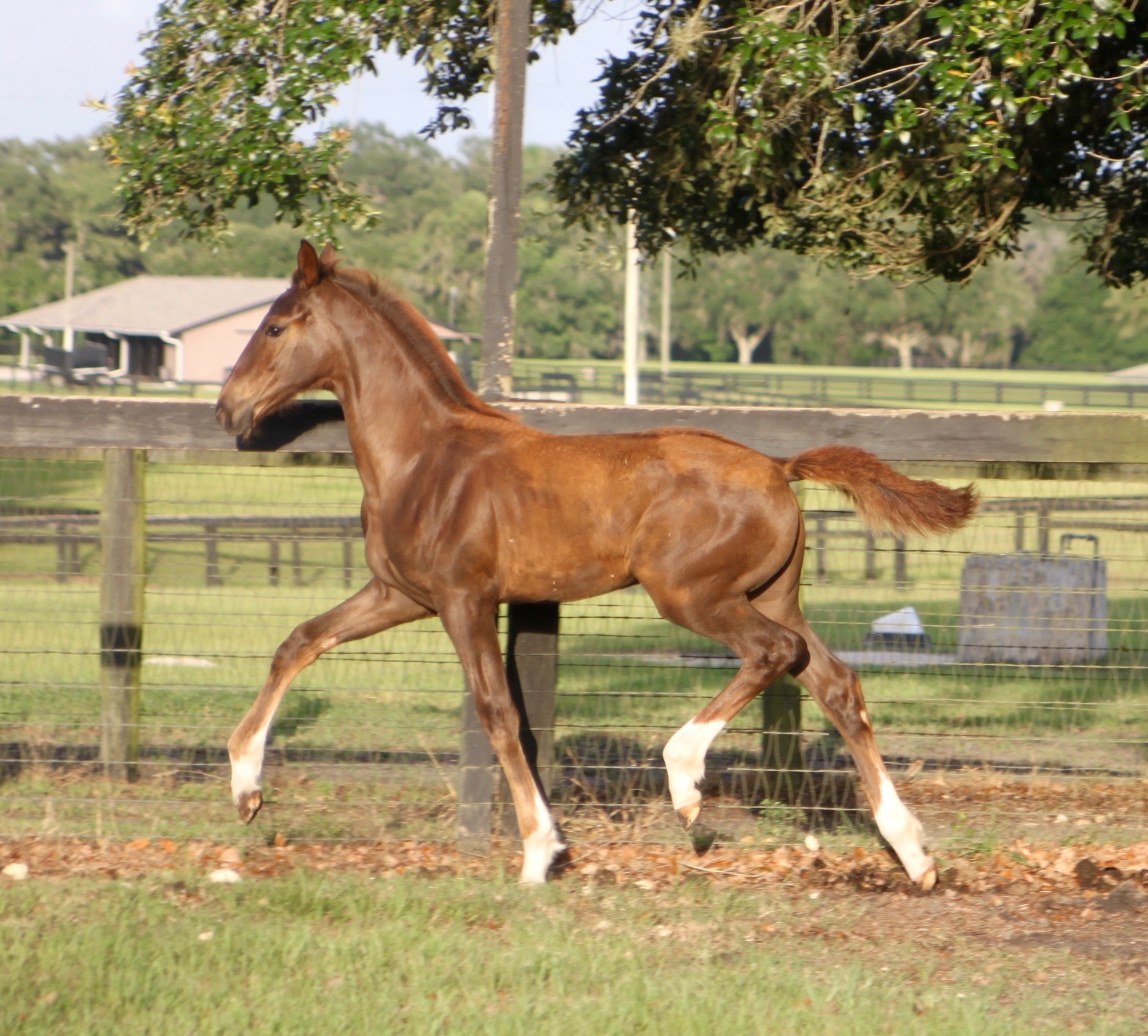 Ojalá is an exciting addition to Lauren's string, and an even more exciting venture that you can join! She's supported by the Sprieser Sporthorse Elite Club, an exclusive membership club where participants get to join the journey and read a monthly chronicle of this little girl's journey from foal to FEI, plus fun updates on all of Lauren's other horses. She was bred in the United States by Lauren's longtime friend Belinda Nairn, by the elite stallion Vitalis out of a Sir Sinclair-Paddox mare of a similar breeding to Lauren's beloved Victorious.
Ojalá is gregarious, curious and a fantastic mover, with an unbeatable pedigree. Want to join in on the fun? Club members get an exclusive monthly newsletter, as well as fun swag from Lauren and her sponsors, and even an invite to an annual cocktail party to meet Lauren and her horses, all for one low annual fee. Click to learn more!