2017 KWPN MARE, TOTO JR-ADIENE/DON PRIMAIRE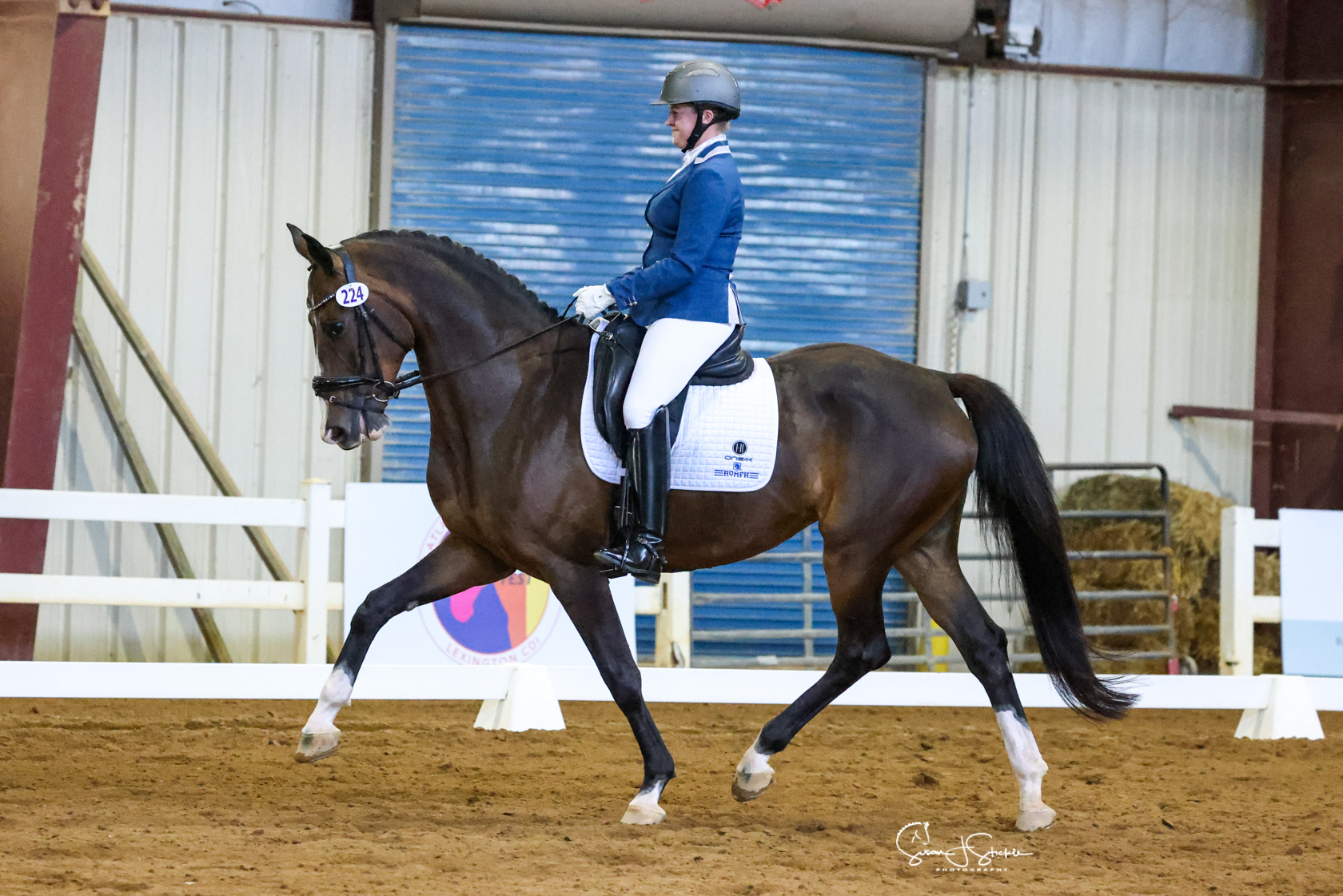 Straight up: Lauren had a couple of cocktails, and then saw "Maddie" on Instagram. She was already smitten based on the photos and video of her working, but then Rom Vermunt sent her a picture of Maddie reaching over her stall door to lick a dog. And that was that!
As it turns out, Lauren's bought much dumber stuff on the internet, because Maddie has an unbelievable character, and is quickly becoming one of her favorite horses of all time. Maddie is a big gal – 17.3h – and so Lauren is taking her time training this top talent, but hopes are high!