Looking for new team members!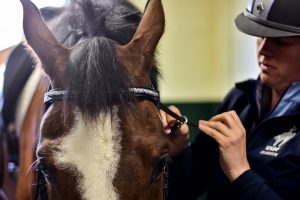 We're looking for an ambitious and energetic team player to join us April 1. Our working student interns groom, tack, clean, learn, ride, show and get PAID and HOUSED to do it all! Working student interns grow into our assistant trainers, or leave us for more advanced positions both within and outside of the horse industry. And while here, our interns are treated kindly and fairly, and get as many opportunities to show client horses and learn from our in-house instructors AND outside trainers as I can find.
We'd love a full-time, long-term employee, but I'm also willing to consider a short-term or even part-time arrangement for someone able to start April 1. Email a resume to kelly@spriesersporthorse.com to learn more about being a member of our fantastic team!