Clinic with US Olympian Michael Barisone, and Used Tack Sale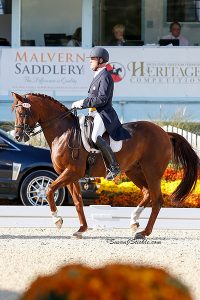 Join us July 8-9 for a clinic with the brilliant and hilarious Michael Barisone. A member of the 2008 US Olympic Dressage Team and coach for the 2016 Bronze Medal winning Olympic Dressage Team and 2012 Olympic Eventing Team, Michael will coach professional, Jr/YR and amateur riders from green to Grand Prix.
Ride times are below. Auditing is $35/day if prepaid or $40/day at the door, and include lunch AND access to our used tack sale! We'll have lots of great stuff on hand, including a beautiful wooden upright tack trunk and some GORGEOUS custom-made show coats! Email Lauren to sign up to audit.
SATURDAY
10:00 Judy Sprieser & Dorian Gray, 9 yr Dutch Gelding by Sydney, 3rd Level
10:45 Lauren Sprieser & Gretzky RV, 6 yr Dutch Gelding by Johnson, 1st Level
11:30 Jennifer Heck & Rudy, 16 yr Hanoverian Gelding by Rotspon, 3rd Level
12:15 Lunch
12:45 Lisa Hellmer & Aniko, 11 yr Oldenburg Gelding, 4th Level
1:30 Liza Broadbent & Victorious, 15 yr Dutch Gelding by Patijn, Intermediate I
2:15 Eliza Gardner & Ellegria, 16 yr Westfalen Mare by Ehrentanz I, Young Riders
3:00 Lauren Fisher & Eureka BBR, 8 yr KWPN Mare by Sir Sinclair, 3rd Level
3:45 Jean Loonam & Red Hot Chili Pepper, 11 yr Hanoverian gelding, 1st Level
4:30 Torrey Wilkinson & Talisman BHF, 12 yr PRE-cross Mare by Temerario VII, Grand Prix
5:15 Dorie Forte & Froelich, 15 yr Oldenburg Gelding by Festrausch, Grand Prix
SUNDAY
7:30 Judy Sprieser & Stratocaster, 11 yr GOV Gelding by Sir Donnerhall, 4th Level
8:15 Lee Phaup & Rainy, 14 yr Hanoverian Gelding, Prix St. Georges
9:00 Torrey Wilkinson & Talisman BHF, 12 yr PRE-cross Mare by Temerario VII, Grand Prix
9:45 Dorie Forte & Froelich, 15 yr Oldenburg Gelding by Festrausch, Grand Prix
10:30 Lauren Sprieser & Gretzky RV, 6 yr Dutch Gelding by Johnson, 1st Level
11:15 Liza Broadbent & Victorious, 15 yr Dutch Gelding by Patijn, Intermediate I
12 Lunch
12:30 Hannah McSween & Avatar, 11 yr Dutch Gelding by Art Deco, 3rd Level
1:15 Jean Loonam & Red Hot Chili Pepper, 11 yr Hanoverian gelding, 1st Level
2:00 Lisa Hellmer & Lyra, 13 yr Holsteiner mare by Limbus U, Prix St. Georges
2:45 Eliza Gardner & Ellegria, 16 yr Westfalen Mare by Ehrentanz I, Young Riders